Superb Value Exclusive Group Bookings
Half Day Mixed £1550 or Full Day Gravel £2000
An excellent way to reward staff, entertain clients, thank sponsors etc
A Real hands on rally school right in the heart of the Midlands
This Half or Full Day Exclusive Subaru Rally Experience is ideal for small group bookings of up to a maximum of 10 drivers, A fantastic activity for corporate bookings, groups of friends, family get togethers or stag & hen parties.
Our Experienced staff can cater an experience to suit your needs so please contact us for further details or quotations etc
We enjoy group bookings and our friendly staff and instructors all have a fabulous sense of humor, with just your group at the venue feel free to let the banter fly!
This is a unique opportunity to drive a Subaru Impreza Rally car in anger around a very slippery rally stage with a professional instructor.
Based on the same format as the regular course starting with a very short safety briefing, it's then straight out into the RWD Subaru Impreza Rally Car for your very sideways experience of rally driving!
Taking it in turns you'll also have the opportunity to watch the other drivers, learn from their mistakes as they spin right in front of you ! Have your camera ready.
Our Subaru Rally cars are converted to Rear Wheel Drive so expect plenty of sideways fun!
A timed competition at the end of the course will find the driver of the day, will you be walking away with the award?
To finish off your course your instructor will seek his revenge, for all the white knuckle moments that you have given him its payback time, He'll now give Rally Rides to all Participants!!
( Please Note: If apart of a stag or hen activity drivers will not be permitted to drive if considered to be still under the influence of alcohol from the night before and no refund will be given)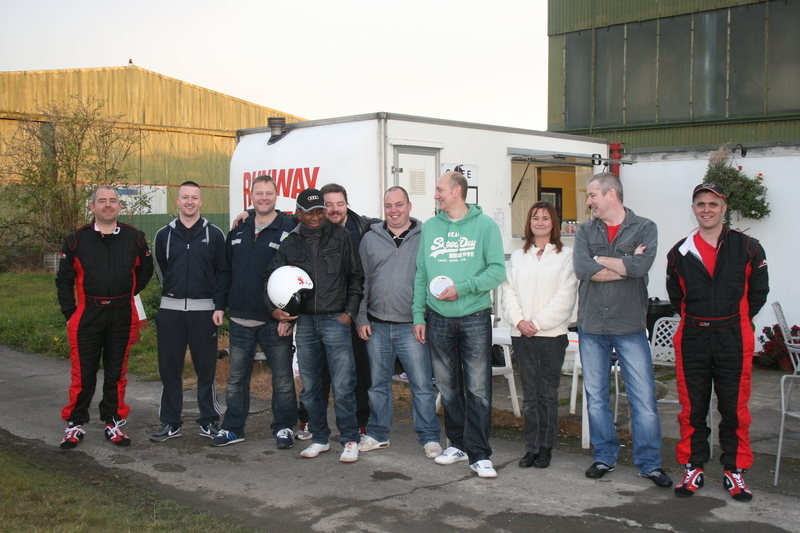 HAVE YOUR GROUP / CORPORATE / STAG OR HEN EXPERIENCE PHOTOGRAPHED, CLICK ON BANNER BELOW AND SPEAK TO JON OR RYAN FOR PRICES.

Rallyschool Worcester, Rallyschool, Rallyschool Wales, Rally Experience, Rallyschool Worcestershire
Rally Driving, Rally Driving Experiences, Rally, Subaru Rally, Driving Gift, Rally Day, Rally School Half Day.