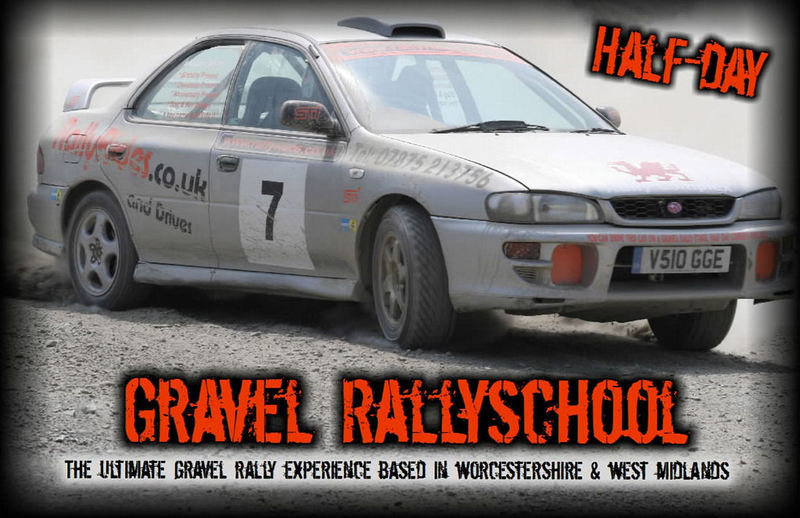 Our strategy of maximum drive time & encouragement to slide our cars is undoubtedly the winning formula for our popularity and repeat custom!
Here's your opportunity to try your hand at Rally Driving in a fully rally prepared RWD Subaru Impreza with a professional Instructor at a no nonsense rally school!
To ensure you of maximum hands on driving time we keep our group small and just a short safety briefing, NO BORING CLASSROOM TIME!
Be prepared, this will be as close to the real thing as you will find and is run by actual competitors who are overall rally winners, Your top instructor will be calling the corners to you as if you are actually competing on a real rally but also offering technique advice along the way, This course offers a twistsy and slippery gravel rally stage in a RWD Impreza which adds to the excitement !
Covering techniques as used by professional rally drivers such as the Handbrake Turn, Scandinavian Flicks & Powerslides this experience is packed with outrageous fun from the word go and consists of :
(1) Expert tuition from our professional instructor teaching you the techniques to help you master our twisty and slippery rally stage.
(2) Timed competition stage against your fellow competitors with a trophy for the winner!
(3) Very Sideways Passenger Ride at full rally speed in a RWD Subaru Impreza Rally Car !
.......................................................
We call it payback time, hold on tight as your instructor seeks his revenge, see just how sideways these cars can really go with your instructor driving you more sideways than you've ever been before in your life !
A small breakfast is probably a good idea !!
£175.00 With RWD Passenger Ride to remember. (Allow 3hrs at the venue)
For just £24.99 more you could have a full day with double the drive time , see our Full Day!
Family and friends are most welcome to come along and watch and can also purchase a passenger ride on the day for £15.00 (Subject to availability)
Undoubtedley the best value gravel rally experience on the web !
REMEMBER,YOUR BOOKING DIRECT WITH NO HIDDEN COSTS
Click here for highly recommended local accommodation !

Rallyschool Worcester, Rallyschool, Rallyschool Wales, Rally Experience, Rallyschool Worcestershire
Rally Driving, Rally Driving Experiences, Rally, Subaru Rally, Driving Gift, Rally Day, Rally School Half Day.