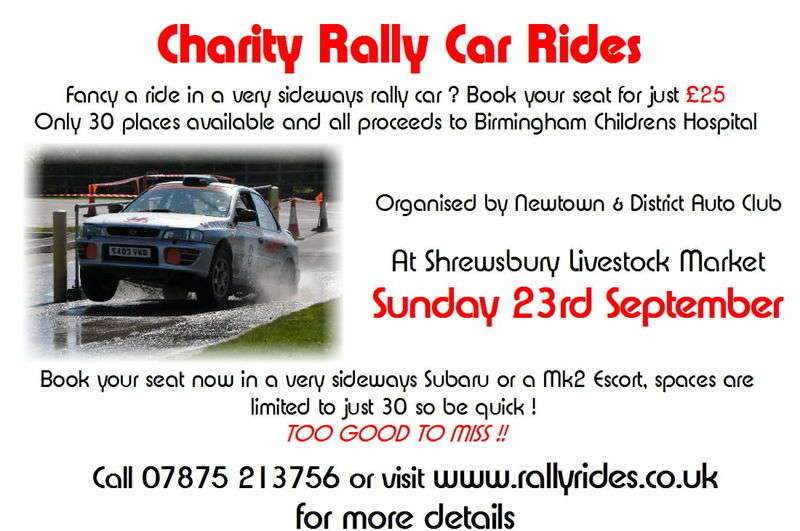 This unique opportunity is your chance to experience a ride of a lifetime, for just £25 you can experience a very sideways ride in a rear wheel drive Subaru Impreza or a Mk2 Escort Road Rally Car, either car will give you a ride to remember. (You'll grin from ear to ear !)
On Sunday 23rd September Newtown & District Car Club will be holding a Production Car Autotest around a very twisty course at the Shrewsbury Livestock Market, book your ride today to ensure your seat and enjoy the sound of tyres squealing and the smell of burning rubber !
All proceeds from the day will be going to a worthy cause Birmingham Childrens Hospital.
Your ride will be around one stage of the event, you'll be amazed as your driver slides the car into and around corners very very sideways !
Just 15 places in each car available so be quick !
PLEASE NOTE: The minimum age for a ride is 10 yrs
Book today to avoid dissapointment !