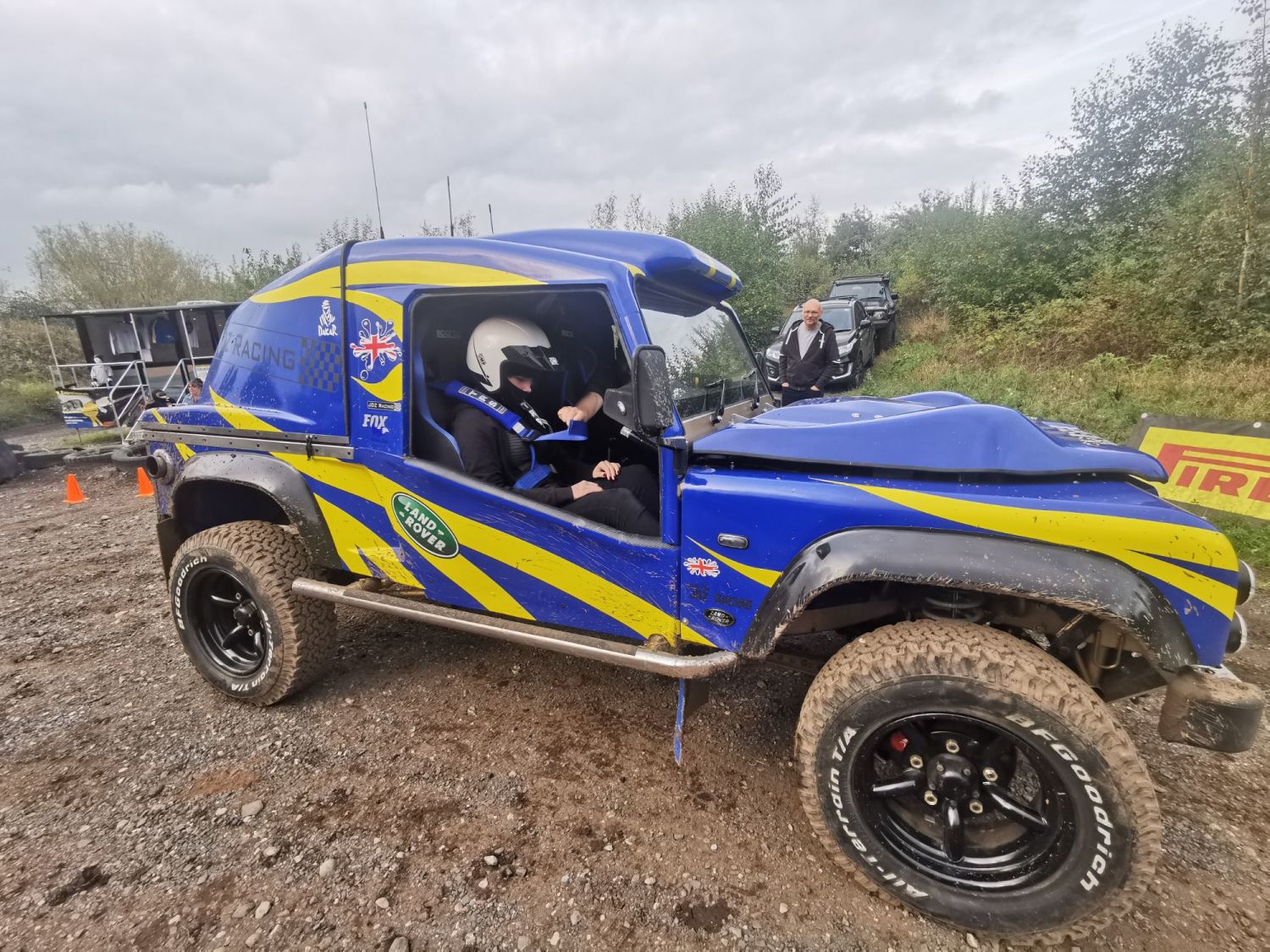 Why should adults have all the fun!
Suitable for kids from just 8 yrs old, even if they can't drive!
Kid's can now drive this awesome Tomcat 4x4 Off Road Racer around our purpose built gravel rally stage
This experience is possibly the most unique and safest driving experience for kids in the uk, our professionalism ,experience and dual controls allow us to offer smaller children an amazing opportunity in a safe and totally controlled environment!
The Experience consists of:
* Welcome & Safety Briefing
* 6 Laps Driving Our Awesome Tomcat 4x4 Racer
* Rally Balaclava
(Allow 1.Hr at venue)
PLEASE NOTE: This is an enjoyable yet simple experience allowing kid's the opportunity to drive the awesome Tomcat 4x4, enjoyable for both boys and girls!
Takes place at our Worcestershire venue.
GIFT VOUCHERS ARE AVAILABLE NOW READY FOR XMAS!
See below questions and answers for more details
We guarantee that this fabulous experience will raise a smile on every childs face, Suitable for both boys and girls from just 8 yrs old upwards, this unique and exciting opportunity to drive a Tomcat Off Road Racer around our purpose built track is proving to be very popular indeed!
Q : So at 8 years old how are they going to reach the pedals ?
A: We have a full set of pedals located in the passenger side footwell for our professional instructor to operate the movement of the car, the steering however will be in the capable hands of your little up and coming rally driver!
Q: Will my little soldier / princess be in a safe and controled environment?
A: This really is a safe and unique experience allowing the smaller children to simply steer the car around our circuit at safe speeds controlled by our professional instructors descretion, speed will also be determined on the childs steering capabilities. The movement of the car is under the instructors control at all times.
Q: My Child is tall enough to reach the pedals, will they be allowed to take control completely?
A: ABSOLUTELY ! and be assured that you can feel completely relaxed as our instructors pedals overide the drivers pedals so 100% safety guaranteed. (Car also fitted with an engine stop button)
Q: Can myself or my husband sit in the car as a passenger?
A: No, Unfortunately due to rollcages and no rear seats we are unable to take passengers.
Q: How long will they drive for ?
A: We suggest that you allow 1 hour at the venue, they will drive for a total of 6 laps of our circuit, quite tiring for a new rally star !
Q: Can i purchase incar video of my childs experience ?
A: Yes you can purchase a recording of the experience, This can be arranged at signing on upon arrival.
Q: Is there any merchandise available to purchase ?
A: Yes, we have some fabulous items such as Hoodie tops, Caps, Beanie hats & TShirts
So having read the above we hope you agree when we say we have a unique & fantastic experience to offer.
Visit our shop to book today!