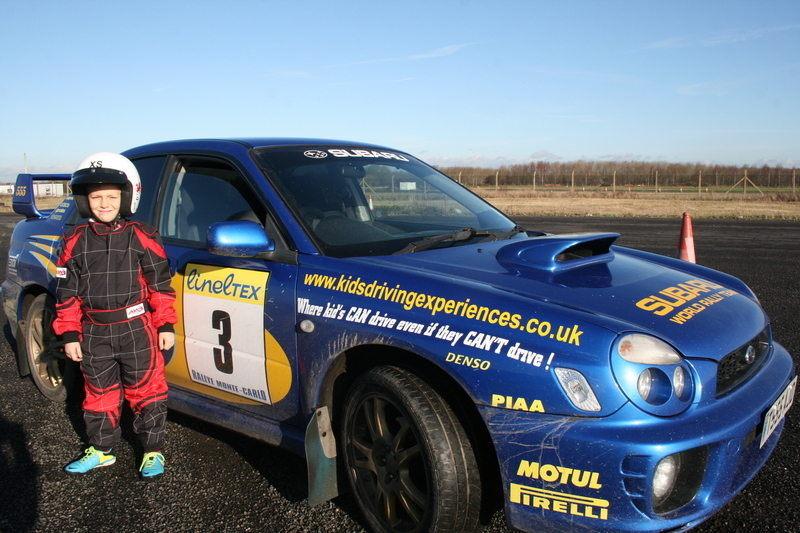 SPECIAL CHRISTMAS OFFER JUST £49.99
6 Laps Behind the wheel
The Kid's Subaru Experience is for drivers from just 8 years old!
Even if they can't reach the pedals they can still drive here, Our instructors can operate the movement of the car leaving the child to simply enjoy steering the car.
Our cars have dual control pedals with which we can assist with clutch control and braking for the taller and older drivers, however the main reason for this is for safety, we consider our experience to be one of the safest in the country due to our dual pedals, we can prevent things from going wrong before it even starts.
This really is a memorable experience for any child, not only boys, the girls enjoy it just as much!
With this experience you can be assured that your child is in a safe and controlled environment with top instructors who compete at high level.
Extreme Passenger Rides will also be available in the AWESOME RAGE at a cost of £25,00, not to be missed!!
1440 Kawasaki Bike Engine, 200bhp, 500kg in weight !!

The Experience takes place at Stafford Driving Centre, Clanford Road, Seighford, Stafford, ST18 9PF
PLEASE NOTE: VOUCHERS FOR THIS EXPERIENCE ARE VALID FOR 3 MONTHS ONLY