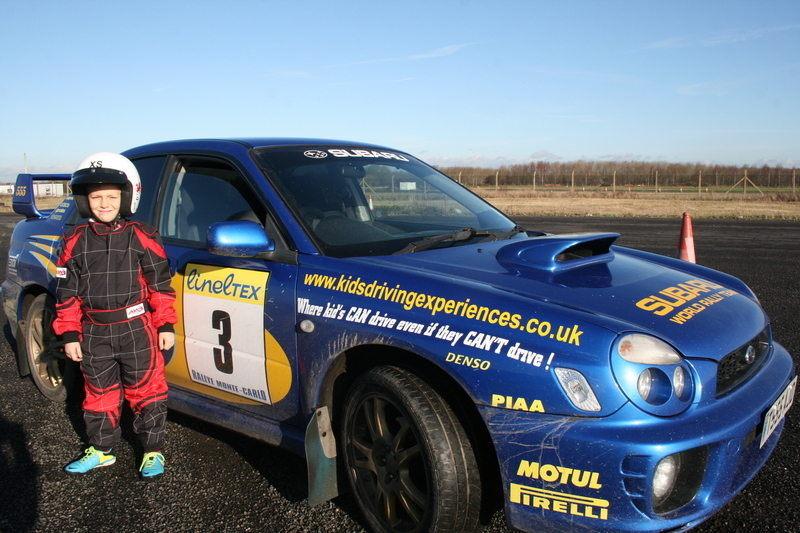 The most unique Kid's driving experience available on the web, A real rally experience!
Why should adults have all the fun, Kids from just 8yrs can actually drive this 280bhp Subaru Rally car around our purpose built gravel rally stage, and all under the watchful eye of a professional rally instructor!
The Kid's Subaru Experience is for drivers from just 8 to 15 years old!
Even if they can't reach the pedals they can still drive here, Our instructors can operate the movement of the car using our dual control pedals leaving the child to simply enjoy steering the car.
Our cars have dual control pedals with which we can assist with clutch control and braking for the smaller drivers, however the main reason for this is for safety, we consider our experience to be the safest in the country due to our dual pedals, engine cut outs and experience!
The Experience consists of:
* A safety briefing and description of the car
* Rally Balaclava
* Drive our real gravel rally stage
* Certificate presentation
This really is a memorable experience for any child, not only boys, the girls enjoy it just as much!
With this experience you can be assured that your child is in a safe and controlled environment with top instructors who compete at high level.
Allow 1hr at the venue.
The Experience takes place at RallyRides, Honeybourne Airfield, Weston Road, Honeybourne, Worcestershire WR117PY
PLEASE NOTE: VOUCHERS FOR THIS EXPERIENCE ARE VALID FOR 6 MONTHS ONLY