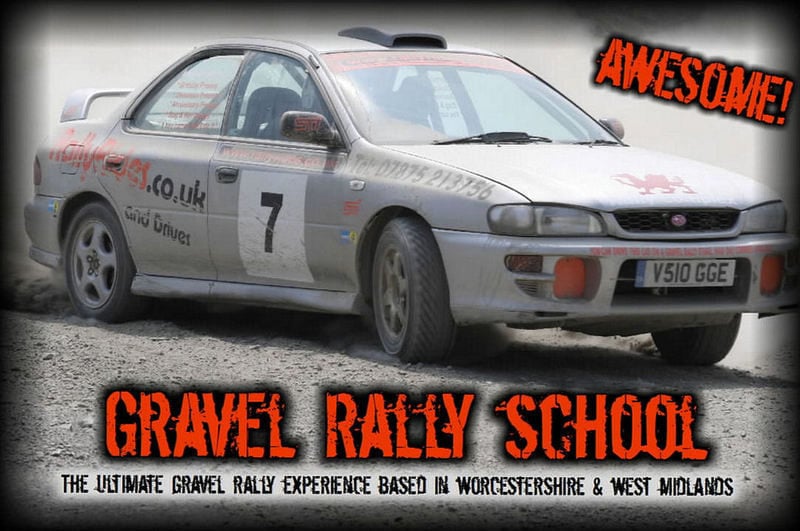 Our Gravel Rally Extreme is fantastic value for money at just £140.00, we challenge you to find a better value for money Subaru Rally Experience thats as sideways and exhilarating as this one!
(Please Note: This experience is a proper Rally Experience, be prepared you will be pushed to your limits and beyond!)
Each participant will experience the fun and excitement of our rear wheel drive Subaru Impreza, Encouraged by our instructor you will have a very sideways experience of sliding these awesome cars into and around corners.
Feel the sheer Adrenaline as you slide our fully rally prepared Subaru Impreza (Rear Wheel Drive) from corner to corner, our very slippery gravel rally stage will test you skills to the limit!
Our professional rally instructor will encourage and instruct you to your full potential to ensure you have a fantastic time with us.
Participants driving on the Gravel Rally Extreme will recieve 6 laps driving behind the wheel followed by a hot passenger ride with your instructor.
(Allow 1 Hour at the venue which includes saftey briefing)
(EXTRA LAPS MAY BE AVAILABLE ON THE DAY FOR AN ADDITIONAL COST SUBJECT TO AVAILABILITY)
Junior Gravel Rally Extreme
JUNIOR DRIVERS FROM 10Yrs NOW WELCOME !
This experience is available to drivers from just 10 years old, for concerned parents rest assured we have full control over the movement of the vehicles, we have dual control which includes both a brake and clutch pedal backed up by a hand held engine kill button!
Our Junior Rally drivers are under no pressure and can enjoy this experience at their own pace, our instructors are very paitent and have plenty of encouragement in store for our young drivers!
6 laps driving a Subaru Impreza Rally Car
2 Laps as a passenger
1 awesome doughnut to finish off !!
(Allow 1 Hour at the venue which includes saftey briefing)